Leading Management
Fadi Dakwar is a qualified architect and holder of a Bachelor Degree in Architectural Engineering from Beirut Arab University. He has an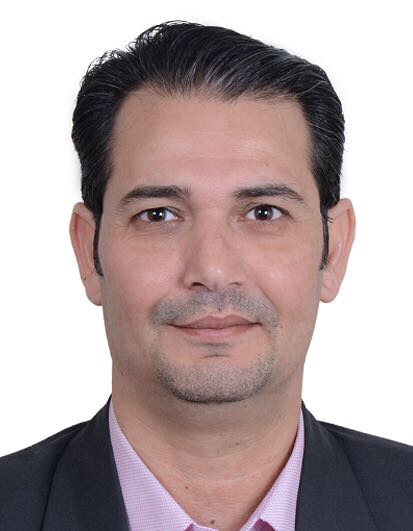 excellent experience with façade engineering and management from working 8 years in Lebanon and 10 years in UAE. Mr. Dakwar started as a technical engineer and he received many promotions. He held positions such as technical team leader, project engineer, project manager, and technical manager at Alumco Group, Lebanon and UAE.
Prior to starting his own practice, Fadi worked with local and international consultants and contractors. After 3 years at Alumco Group, he was promoted to a technical team leader where he supervised a team of designers working on mega projects like Beirut Tower, Phoenicia Intercontinental Hotel, Serial Hill, Park view realty, Crown Plaza, and Gefinor Hotel. After 6 years of experience, Fadi was promoted to a Senior Project Engineer. In this position, he managed mega projects such as Habtoor Grand Hotel and Dome, Al Nahar-SIP Building, and Alumco Headquarter. Having worked on several projects, Fadi had an opportunity to integrate the design aspiration with its technical aspects.
After Moving to UAE, Mr. Dakwar joined Alumco Al Shafar Industries for 2 years as a project manager. In this position, he worked hard on huge projects such as the Address Hotel, Al Seef Towers and Citadel Tower.
Once Alumco UAE was established, Fadi joined them again as a technical manager and he led a technical department with more than 26 employees. His strong experience was sufficient to handle big landmark projects such as Etihad Towers, Meena Plaza, Presidential Palace in Abu Dhabi, Azizyah and Golden Towers in Ksa. Heading the team, Fadi started from the concept drawings and he followed up all the way through the installation period and handing over the project. He has a concept of sharing his experience with his team members to help enhance their abilities of learning the façade industry.
After 18 years of experience, Mr. Dakwar decided to establish Beam Engineering Services primarily to serve his customers and to ensure that time and cost targets are both achieved as designated.
Our Vision
We recognize the importance of achieving solutions for building envelope by making an efficient design for facades to reduce the manpower, minimize material waste, and go green. We think creatively by developing aluminum systems and choosing the correct size for aluminum, glass, and cladding. We embrace innovation and adapt to the exact requirements and expectations for each building, making it safe and affordable while keeping in line with the international standards and regulations.
Our Mission
BEAM thrives to be one of the leading facade designers in the Gulf region, Middle East, and Europe. Our aim is to be the clients' first
choice for their building envelope projects and to be outstanding in providing the perfect harmony between architecture and management.